Placement of new house, shed and circle drive
by Landon
(Lafayette )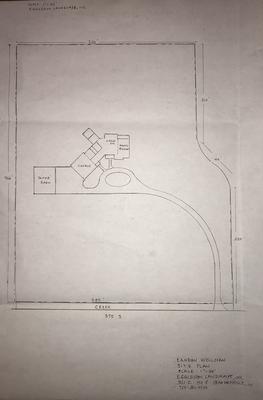 I found your website and it appears you have a lot of experience with circle drives and placing new houses. The open area for this project is approximately 4 acres. We had this sketch drawn out and were starting to stake things out.

Initially we see the driveway is too narrow and we need a lot of area for the circl driveway.

Do you have any thoughts?